Nowadays, any production is evaluated not only by its output. Other significant factors of production evaluation comprise ecological cleanliness, economy and innovation. ESCON plant serves as a brilliant example in terms of complying with every mentioned factor.
 Despite the fact that the plant manufactures metal structures it is arranged in clean and light premises conforming to the environmental regulations. All international technologies were adjusted to the Russian reality. Content of harmful substances in the air does not exceed the maximum permissible concentration.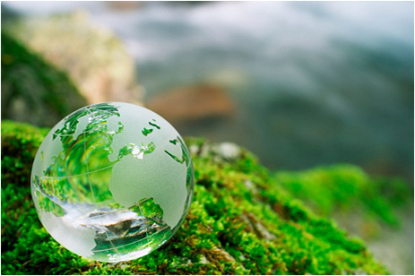 The hot dip galvanizing line includes the emissions pollutant clean-up system. Air filtration from fumes of hydrochloric acid occurs in the preliminary preparation capsule by means of a scrubber within a closed circuit. Contaminated air is supplied to the scrubber where it passes through water and is absorbed. After that the rich flushing liquid goes back to the baths of preliminary preparation. Hot dip galvanizing bath has a zinc white fume exhaust channel connected with a filtration unit by an air duct.
ESCON Plant fits perfectly the region's industrial infrastructure.